Car Wreckers Sydney – We Buy Scrap Cars
Sydney car wrecker stands for the wrecking yard that got huge auto part inventory. We buy wrecked cars, vans, trucks, utes and 4wd and dismantle them for parts. Do you own a junk vehicle that can no longer be run on roads? Having a junk car in your garage can be a disadvantage. It does not only takes all the space but also harms the environment. These unwanted cars emit gases and fuels that can be hazardous for the surroundings. Therefore, getting rid of a junk car should be your priority. However, selling a junk car can be a daunting task. We are here for anybody who wants to sell a scrap car effortlessly!
Selling a car personally may cost you more than what people estimate. A car necessarily needs some minor fixes to be worthy of a resale. Moreover, a car wash is necessary before selling the vehicle. The expenses do not end here. One has to throw some expensive advertisements in the newspapers to attract potential buyers. Car dealers are extremely difficult to approach. In addition to that, they charge their own commission which is not a great deal for you.
How Does It Work?
If you're curious to know how to sell your car in Sydney, here is how it works. All you need to do is follow a few easy steps. Get rid of your car in less than a day and make instant cash.
Feel Free To Call Us
Give us a call to provide all the details of your vehicle. Make sure you give out the correct details. An accurate description of your car will help us offer you a higher quote. We provide you a no-obligation quote considering all the aspects of your vehicle. The quote is fixed on the basis of the brand, make, model, condition, and year of the car. You can also complete this step online by filling a form on our website.
Why Choose Sydney Car Wreckers For Your Car Dismantlers
We Provide the easiest 3 step process to sell your unwanted vehicles at your doorstep.
Step 1 – Contact us. Step 2 – Free Vehicle Valuations. Step 3 – Get Top Cash including 100% Free Towing service at your location.
12 Years On The Wrecking Industry
Couple of Facts About Sydney Car Wrecker – Australia Auto Recyclers
Our helplines are open for you seven days a week. If you want to sell your car or buy used auto parts, call us today!
Our Wrecking Services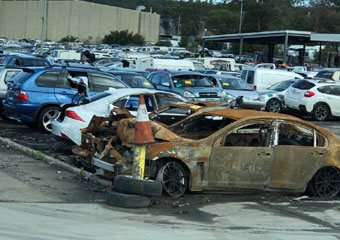 Looking for expert car wreckers? We come at your rescue for any vehicle related issues. If you own a junk vehicle that is not in an operational state, we will be more than happy to buy it. You only have to make a call and leave the rest of the job on us. We give a free quote for your scrap car considering its condition and other aspects. Our car wreckers reach at your doorstep in no time! You can get rid of a junk vehicle within 24 hours. Besides that, you get instant cash on the spot. What is better than convenience and money knocking at your door?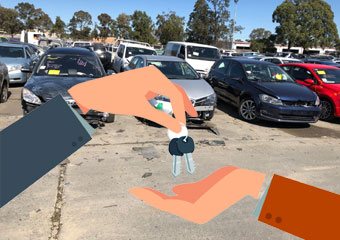 If you're wondering where to get top cash for cars Sydney, hold on right here! We have the best deal for any junk vehicle in your garage. No matter what kind, make, model or brand of vehicle you own, we have the best cash offer for it. Our car disposal company holds a great reputation in the industry. We offer competitive & fair prices for all junk vehicles. It can be new, old, wrecked, damaged or accidental. We have top cash offers for any useless car resting in your garage. Sell your car to us and get instant cash & a hassle free experience.
If you're wondering how much this costs, we have great news for you. You can sell used cars at your convenience and pay nothing. We do not charge anything for all the services. Our same day car removal service is absolutely free. In fact, we also manage the required paperwork for you. Arrangement of paperwork is a hectic task. Therefore we are here to help you out with everything. No hidden fee and scams! Only great and fair prices for any and every kind of junk vehicle.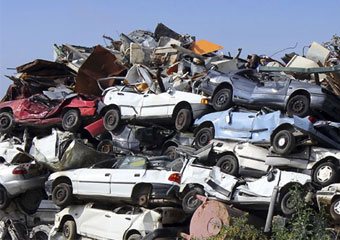 Car Recyclers Sydney
Do you want to know where do these cars go? We buy junk cars and use them for recycling or reselling. The vehicles which are found to be in a good condition are further sold to used car buyers. Junk vehicles which can be of no use are also utilized. The working auto parts from these cars are sold separately. However, if no auto part is in a good condition, the car is recycled. The recycling process takes place with the help of the latest technology. In addition to this, the recycling process is also very eco-friendly. In this manner, we also ensure the betterment of society and environment.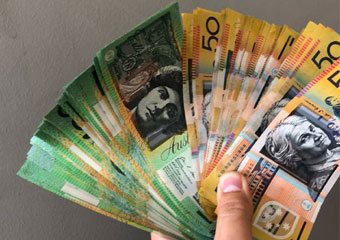 Once Sydney Car Wrecker company close the deal, our vehicle dismantler will pay you in top dollar cash on the spot! Yes, your heard it right you give no efforts and got instant money. Do not worry about any payment delays and hassle. Our professional wrecking team will take care of all that. They will inspect your vehicle at your location and give you instant money on the spot including 100% Free towing. Hence our cash for car services are worth to deal with. If you want to sell your junk or unwanted car and want to get instant money, then we're a phone call away. Keep in touch with us now!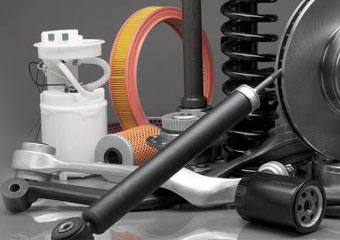 Used Auto Parts Sydney
If you are not willing to give up on your car yet, we have the perfect solution for you. The recycled and used auto parts are sold to all car owners in Sydney. Instead of selling your damaged car, you can get the damaged auto parts replaced. You can buy used or remanufactured auto parts from us at great prices. These auto parts are affordable and are great in quality. If you're planning to take the car on roads for long years, remanufactured auto parts can prove to be as good as new ones. However, for a short duration, you can buy used auto parts. These auto parts come with a warranty and excellent quality.
Our Blog
Sydney Car Wrecker brings you the latest news, car reviews, and information on the automotive & wrecking industry.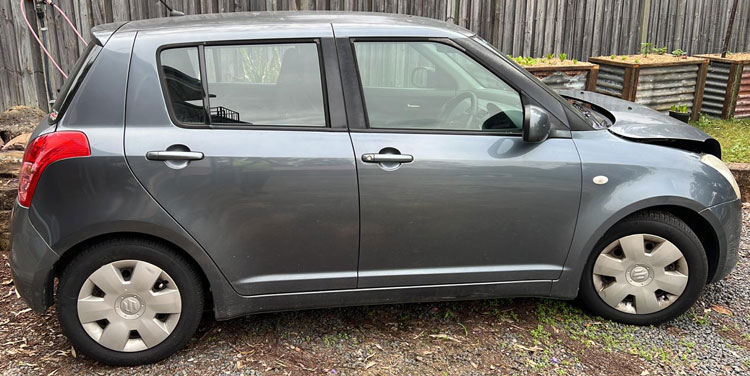 Salvaging your old car for cash in Sydney can be a straightforward process that not…
Selling a car in NSW can be a challenging process, especially when you're looking to…
Welcome to Kingswood Wreckers, your trusted source for Cash For Cars Kingswood and high-quality auto…
Our Clients About Us
Our testimonials section includes our client's testimonials that showcase our skill of providing wrecking services in an effective way.
Their faith in us makes us achieve greater results and make their pockets profitable.
I approached Sydney car wreckers because I wanted to sell my car before moving to another city. The team is very friendly and efficient. I didn't have to do anything at all. They were well organized and everything happened in a day. This is the best cash I could get since I confirmed from many other car wreckers in the city! I would suggest Sydney car wreckers any day. Amazing services and great prices.
I had to sell a second hand Honda car and wasn't expecting much out of it. I thought I would give it to some junkyard in the city. I got to know about Sydney car wreckers and contacted them immediately. Their team is very professional and great at their work. I sold my car on the very same day. To my surprise, they paid me pretty well. The best part is that I didn't have to pay anything.
I wanted to sell my car to Sydney wreckers. Honestly, I did not expect that amount of cash considering the kind of wreck that I owned. They have a great team of car wreckers. Everybody is great at their job. I did not have to take a single dollar out of my pocket. The services are absolutely free. And the best part is that they tow your car within 24 hours. Even if you have to immediately get rid of your car, this is the best option for you. I would highly recommend SydneyCarWrecker.com.au.
I bought some auto parts from here which are remanufactured. I had to get some car parts replaced. To my surprise, the recycled auto parts are inexpensive and great in quality. It is better to invest in remanufactured auto parts than in new one. You also get the option of buying used auto parts. Since I have to use my car for several years, remanufactured car parts fit my requirement. I would strongly suggest you to buy auto parts from here. Great quality and amazing experience!
Sold my truck to Sydney car wreckers. I am very impressed by their services. They did not charge anything and also paid a fair price for my truck. I called them yesterday in the evening and my car got towed away this morning. Great experience!
Selling a car is not as easy as it sounds. I have some emotional values attached to my car and just couldn't think of selling it. I bought some used auto parts from Sydney car wreckers. They were pretty affordable and my car is working absolutely fine. I love the team and their services. They revert very quickly. Loved the experience!
I would give 5 stars for this kind of customer experience! This is undoubtedly the best place to sell your car. I wasn't expecting much out of my car considering its condition. Sydney car wreckers are very quick with responses. I called them to get an estimate and was very happy with the offered price. I didn't have to take my car anywhere. They were here with a team within a few hours. I got paid on the spot which is great! Also, I didn't have to pay any bucks to them. The staff is also very friendly and experienced. I would surely recommend Sydney car wreckers to all car owners in Sydney.
If you own a scrap car in Sydney, this is just what you need. I was planning to sell my car for a very long time. I couldn't find enough time for advertisements or car repairs. Got to know about Sydney car wreckers through a friend. I am so glad that I reached out to them. It took them just a day to tow my car. I was paid pretty well for an average car. The team is very experienced. They pay you cash before you even realize that you have sold your car. Overall, I am sure a happy customer. Thumbs up to Sydney car wreckers!
I called Sydney car wreckers as it was my friend's suggestion. It was surprising to know how quick they are with their services. I had already called several car dealers and contacted potential buyers. I couldn't get enough cash for my car. But Sydney car wreckers offered me a great price. They towed my car away on the very same day. The best part is that I did not have to pay any service charges which most junkyards usually take. I'm glad that I approached them for selling my car.
If you are in Sydney and want to sell your car, Sydney Wreckers are hands down the best car removals in Sydney. I am very impressed by the quality of service. They did not take more than a few hours to tow my car away and it is free! I had a great experience with Sydney car wreckers.