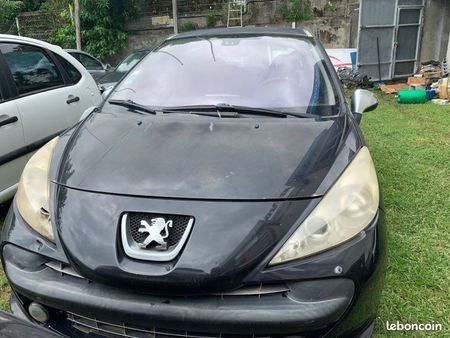 We are reliable and professional Peugeot wreckers, providing top-notch services for all Peugeot models. You should not worry when you look for Peugeot wreckers near me since we are here and have you covered. We accept and wreck all models of Peugeot Cars.
We are:
Peugeot 206 wreckers Sydney
Peugeot 307 wreckers Sydney
Peugeot 306 wreckers Sydney
Peugeot 308 wreckers Sydney
Peugeot 407 wreckers Sydney
Peugeot 508 wreckers in Sydney
Our team of experts can also help you with Peugeot parts at affordable prices. We have a wide range of Peugeot parts available in our wrecking yard, including engines, transmissions, and body parts. Our experienced team can assist you in finding the right part for your vehicle and offer advice on installation and maintenance.
Contact us if you are looking for the best Peugeot car wreckers Sydney company or if you need parts for your Peugeot at an affordable price. Call us at 0451 222 223 or email us at info@sydneycarwrecker.com.au.
Peugeot Wreckers Offers A Wide Range Of Peugeot Parts Sydney At An Affordable Price
We provide cheap and affordable Peugeot spare parts Sydney. With us, you can be sure to find the right parts for your Peugeot model. Our team of experts can assist you in finding the right Peugeot parts for your vehicle and provide you with a competitive quote. Trust us to provide you with the best service and quality Peugeot parts for your vehicle.
Our customers are our top priority. We strive to ensure that our customers are satisfied with our services and products, and we are committed to providing them with excellent customer service. We value their feedback and continuously work to improve our offerings to meet their needs.
Don't hesitate to contact us for all your Peugeot parts needs.
Contact Us
We will provide you with top dollar for your Peugeot and any Peugeot car part you may need. Please feel free to reach out to us through the contact form or phone number provided below. Our team will be happy to assist you with any inquiries or questions you may have about selling your Peugeot for cash or buying Peugeot car parts. Call us at 0451 222 223 or send an email to info@sydneycarwrecker.com.au.
Call Us: 0451 222 223
Email: info@sydneycarwrecker.com.au