Have you been looking for and searching for Audi wreckers Sydney near me? In that case, you've come to the right place. You don't need to search any further. We are Audi Wreckers Sydney which specializes in buying and dismantling all Audi models for recycling and reusing their parts, ensuring the best value for our customers while also contributing to a sustainable environment. Our team of experts is dedicated to providing a hassle-free and convenient car removal service, and we offer top cash for Audi cars Sydney regardless of their condition or age.
We offer first-rate customer service and absolutely no-cost removal of your Audi car. Our team is equipped with the necessary tools and expertise to handle the removal process efficiently and safely, ensuring that you have a stress-free experience. Additionally, we are committed to providing fair and competitive cash for Audi Cars Sydney, so you can rest assured that you're getting the best deal possible. You, too, can find Audi parts Sydney when you work with us. As Audi Wreckers Sydney, we have a vast inventory of used Audi parts, including engines, transmissions, and body parts, all at affordable prices to help you keep your Audi running smoothly.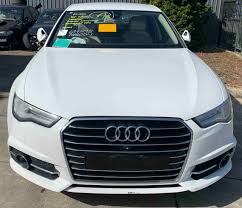 Audi Spare Parts Sydney At An Affordable Price
If you're looking for Audi Parts Sydney, look no further! Sydney Car Wrecker offers a wide range of Audi spare parts at affordable prices. We have a team of experienced professionals who can assist you in finding the right parts for your Audi model. Additionally, we also provide a warranty on their products to ensure customer satisfaction.
Contact us if you have any questions or concerns regarding our service. If you need Audi spare parts, we have a wide selection available, and our knowledgeable staff can assist you in finding the right part for your vehicle. Our customer service team is available 24/7 to assist you. You can reach us by phone at 0451 222 223 or by email at info@sydneycarwrecker.com.au.
Contact us
We are confident that, with the help of our team of skilled and highly talented staff, we can offer you the best Audi part to meet your car's needs and top dollar for your vehicle if you're looking to sell it.
We strive to provide prompt and efficient solutions to all your queries and concerns. Our team of experts is dedicated to ensuring your satisfaction with our services.
To contact us, please call 0451 222 223 or send an email to info@sydneycarwrecker.com.au.