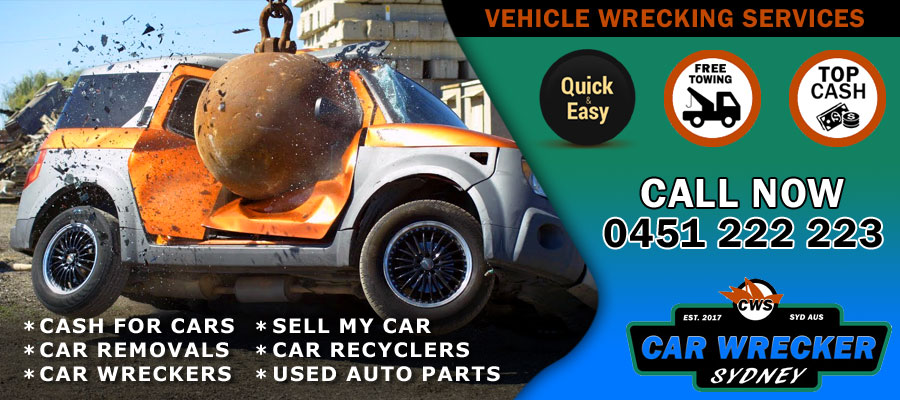 Our Wrecking Services
We at Sydney car wreckers work at the best of our ability to serve all the customers. The automobile market may offer you promising deals. However, we make your selling experience the best. We do not just offer great cash for cars but also provide free services. You get to sell any kind of junk vehicle effortlessly and without expenses. Instead of selling a junk car to personal buyers and making pockets light, contact us. We help you sell a junk vehicle at your convenience.
Moreover, you can sell any and every kind of scrap vehicle. It can be a truck, SUV, Ute, car, truck, 4wd or literally any vehicle. The car does not have to be in an operational state. We buy all kinds, makes, brands, and models of car. Our amazing cash offers and top quality services are just a phone call away. Therefore, sell your junk car to us and get the most value out of it.
Are you in search of top cash for cars in Sydney? We would love to end your wait right here. Our cash for car services offers the best cash for any kind of junk vehicle. You also get the most competitive and amazing prices for junk cars. New, wrecked, well-maintained, old, accidental or terribly damaged, sell it immediately! We happily accept all makes, models, and brands. Considering the competition in the automobile industry, we offer only the best price for a junk vehicle. Our company never fails to treat our customers well. Since the best way to do it is to offer the best price, we keep our quotes high. If you're looking out for a car removal company that offers the best cash for cars, we are the best for you.
We have a lot in store for you. Besides top cash offers, we provide you with the best services. If you don't want much hassle, our team is right here to help you. Selling a junk car has never been so easy! All you got to do is pick up your phone and give us a call. Provide us with all the details of the vehicle. We give you a quote for absolutely free. Our team decides the quote considering the make, model, condition and brand of the car. Hence make sure to give enough and accurate information.
If you are fully satisfied with the offer, our team reaches out to you within 24 hours. We also offer our customers the same day car removal service. Moreover, we do not charge a penny for all the services that we provide.
If you are looking for the best car wreckers Sydney, here we are with amazing deals. You get countless perks of selling a junk car to us. The best one out of all is definitely the free services. Yes, the same day car removal costs nothing. In fact, we also arrange all the legal paperwork our customers. Our team believes in making things extremely easy for you. Therefore, sell your junk car to us and get instant cash.
Our car wreckers are skilled and professional. They make the selling process very convenient. We assure you that you will not face any chaos or trouble during the selling process. Hence we collectively work to make it the best customer experience for you.
Are you wondering how to sell a junk car in Sydney? It is super easy with us. You are just a call away from an amazing deal. All you have to do is call us and we deal with the rest. Our cash for car services makes it convenient for one to sell any and every kind of junk vehicle. No matter in what condition, we will buy your car for great prices. If you want to avoid spending money on the selling process, we're the right place for you. Moreover, we do not only offer top cash but also provide our customers with free services. The junk vehicles are further used for recycling or reselling. With the help of latest technology, we recycle the junk vehicles in an eco-friendly way. Hence, we also contribute our bit to the environment.
Do you want to have Cash for Trucks Sydney? Well, are you still giving any space or corner to an obsolete item? It is the correct time to have the cash for trucks. It is a quite amazing deal. We will provide cash for unwanted vehicles. Do not worry about your vehicle running condition? It may be running or simply worthless, it does not bother us. Also, the condition of the vehicle is never an issue for us. We simply get in touch with that person who buys used trucks for cash.