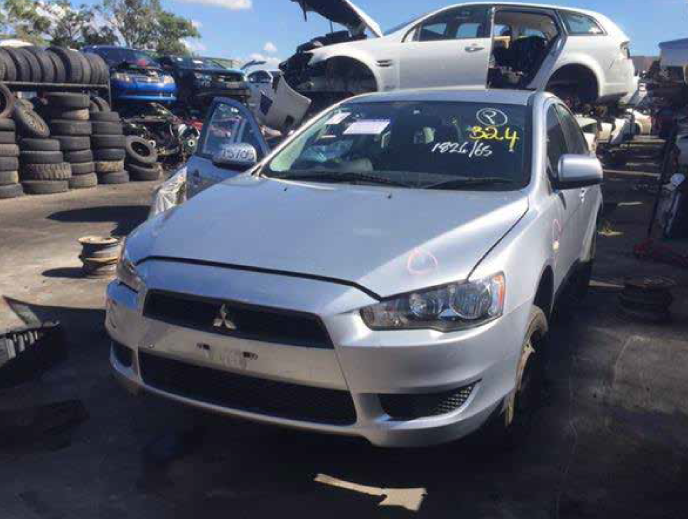 Have you recently wondered what you were going to do with the large Mitsubishi car occupying space in your yard? Did you search for Mitsubishi wreckers near me? Well, look no further! Mitsubishi Wreckers Sydney is your one-stop destination for all your Mitsubishi car wrecking needs. Here at Mitsubishi Wreckers Sydney, we understand the importance of recycling parts and disposing of cars safely and responsibly. That is why we offer a free car removal service in Sydney for all Mitsubishi makes and models.  Sydney Car Wreckers offers a wide range of services, from removing old and unwanted cars to selling second-hand car parts and providing cash for car services. We provide services throughout Sydney and wreck all makes and models of Mitsubishi.
We are:
Mitsubishi Wreckers Bankstown
Mitsubishi wreckers Newcastle
Mitsubishi Wreckers Greenacre
Mitsubishi Triton Wreckers Sydney
Mitsubishi AXS Wreckers Sydney
As such, those looking for Mitsubishi car parts or those who want to sell their Mitsubishi in the Newcastle, Greenacre, and Sydney areas should look no further.  Sydney Car Wreckers is just a call away. We provide you with top cash for your old or unwanted Mitsubishi. If you are looking for Mitsubishi parts Sydney, we have a huge stock of Mitsubishi parts as well. Give us a call at 0451 222 223, we are more than happy to help you.
Mitsubishi Parts Sydney
Sydney Car Wreckers is a reputable supplier of Mitsubishi spare parts Sydney and only stocks the best and most dependable replacement parts. If you've ever found yourself wondering where to find Mitsubishi parts in Sydney, Sydney Car Wreckers can supply you with affordable, dependable Mitsubishi parts right away. We have a wide selection of parts for all models of Mitsubishi vehicles and can provide fast delivery with great customer service. From small parts like bolts, nuts, and screws to larger items like engine parts, transmissions, and body panels, you can be sure to find exactly what you need with us. With Sydney Car Wreckers, you can be sure to get the Mitsubishi parts you need without breaking the bank.
Call us at 0451 222 223 and we will help you get Mitsubishi parts you need at an affordable price.
Contact Us
Sydney Car Wreckers provides you with Mitsubishi parts Sydney at an affordable price and convenience. We also pay top cash for all kinds of Mitsubishi cars in any condition. So, If you would like to sell your car or buy Mitsubishi Parts please give us a call at 0451 222 223, or send us an email at info@sydneycarwrecker.com.au.