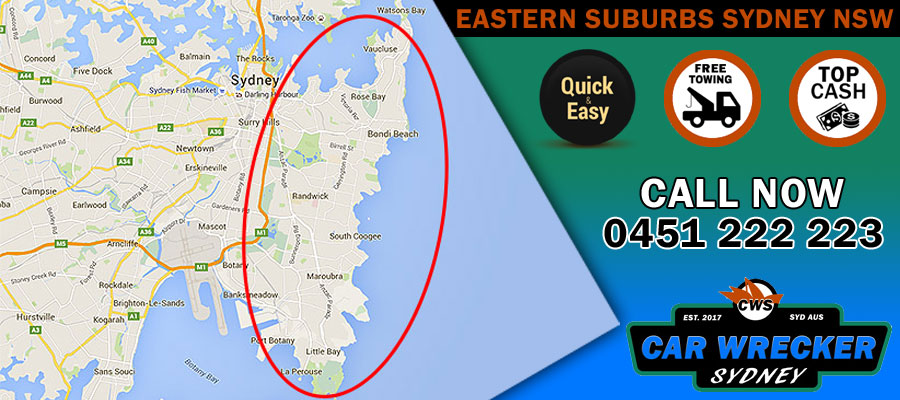 Cash For Car In Eastern Suburbs Sydney NSW
Do you own a junk vehicle and want to get rid of it? There comes a point when one realizes that they cannot take their cars on road. The frequent repairs also tend to get heavy on pockets. However, it is not just about the expenses. Safety must be the first priority. People often dump their junk cars in the garage. They also leave these wrecks out in the open. Junk vehicles take up a lot of space that can be utilized otherwise. Moreover, these vehicles emit harmful fuels and gases. Instead of degrading the environment, getting rid of them is the best option.
There are various traditional methods of selling a junk car. Since we all need the best deals, you must gather enough information about the market. Selling a junk car personally may cost you a little. Personal buyers expect some minor fixes and a polished car. Moreover, car dealers charge their own commission. If you want to sell a junk vehicle without spending money, we're the right choice for you.
Our car removal company provides the best services in Sydney. If you want to get cash for cars in the Eastern Suburbs of Sydney, we're here for you. Our cash for car services makes it convenient for anybody to sell a junk vehicle at any point. We offer the most competitive prices for any and every scrap vehicle.
Even if the vehicle is not in an operational state, we pay top cash for it. We realize the worth of your car and offer the best. In addition to great cash offers, we give free services to all our customers. Therefore, you do not have to spend a penny while selling a junk vehicle to us.
Our car removal company is fully licensed. We are located in Sydney and its suburbs. We are the nearest car wreckers to you. Our team will be at your service on a phone call. If you're wondering how to sell a junk vehicle to us, we'll break that down for you.
Mentioned below are a few things you need to do to sell a scrap vehicle:
Contact us: Give us a call to provide all the information about the vehicle. We give you a free quote for the car. We decide the price on the basis of the make, year, brand and model of the vehicle. On providing accurate information, one can expect a higher quote. You can also complete this procedure online by filling a form on the website.
Car removal: If you're looking out for instant cash, call us today! Once the seller accepts our offer, we send our team of car wreckers within 24 hours. You can get rid of the junk vehicle on the very same day. It takes us no time to tow the car away. All this happens in a hassle-free manner. Our skilled car wreckers make sure you do not face any kind of inconvenience. In fact, we also manage the paperwork for you. Our team fulfills all the legal requirements.
Cash on the spot: Since we mention "instant" cash, we do as promised. Our car wreckers pay you in cash on the spot. Right after we tow the car, our team pays you in cash. There is no delay in the payment. Get rid of your car within a day and make instant money out of junk.
Yes, it is as easy as it sounds. All this happens in less than a day! Our car removal company has efficient professionals. We take care of all your needs. We only offer the best cash for a junk vehicle. Hence we're the best option for you. If you want to sell a junk vehicle in no time, call us today!
We buy junk cars of various brands and models. Some of these cars are used for reselling. However, the severely damaged cars cannot be resold. Hence we remanufacture these cars for further sales. The recycling process takes place in an environment-friendly manner. With the help of latest technology and innovative methodology, the auto parts are given a new life.
These remanufactured auto parts are not only good in quality. They also come with a warranty. If you are not willing to give up on your car yet, get the damaged parts replaced. The used auto parts work well if you want to run your car for a short duration. However, for a longer time period, remanufactured car parts are the best. They are as good as new parts and are way cheaper in price.
If you want to get rid of a junk car instantly, call us for a free quote today. You can also buy used auto parts for your vehicle at extremely affordable prices. Call us today for any queries!