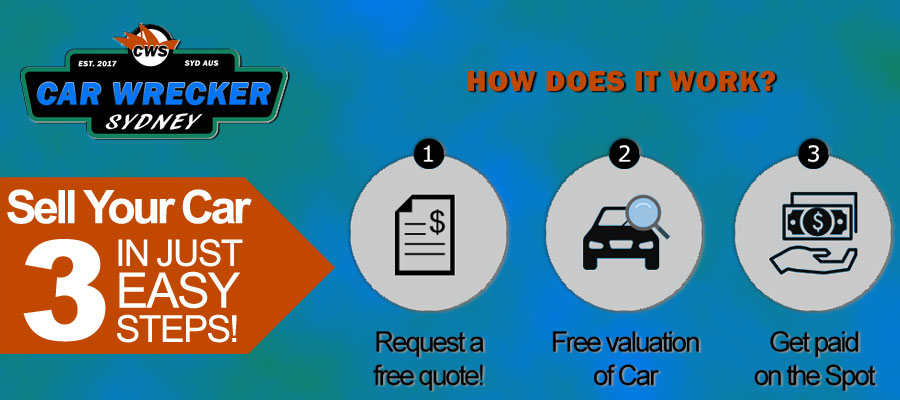 How Does It Work?
Are you sick and tired of a junk car? People often dump their junk cars in the garage and forget about them. Some of them also prefer to leave it out in the open. However, this is not the best way of getting rid of scrap. Junk vehicles can be hazardous for the environment in several ways. They can cause harm to the environment the emission of fuels and gases. This may lead to the degradation of the environment. Therefore, one must consider selling the vehicle away. Moreover, you can also make some amount of cash out of junk.
How Sydney Wreckers Works
Our cash for car company helps people to sell a junk vehicle in the most convenient manner. We are the best car wreckers in Sydney. We offer top cash for all kinds, brands, makes and models of junk vehicles. Our prices are fair and competitive. Since we have been in the business for a long time, we realize the worth of a vehicle. New, old, wrecked, junk, accidental or burnt, we buy all! If you own a junk vehicle which is too terrible to be taken on roads, we will come at your rescue.
One can make instant money out of a junk vehicle. It takes less than a day for us to tow the car away. Moreover, our experienced team does not fail to disappoint. We serve our customers to the best of our abilities. We offer a handsome amount of cash for cars that are not even operational. Hence, approaching us would be the wisest decision.
How To Get Cash For Cars?
If you're wondering how to get top cash for junk cars, here's what one has to do. The process is pretty simple.
Follow the steps mentioned below and sell a junk vehicle in less than a day.
CALL US

Everything starts with a phone call! Give us a call and provide us with all the information about the vehicle. We give a free quote considering the brand, make, condition, model and year. Make sure you give out the correct information. A precise description will help us give a better quote. You can also sell a vehicle online. Fill a form on our website and we respond in less than a few hours.

SAME DAY CAR REMOVAL

Yes, we reach out to you within 24 hours. As soon as we close our deal, the car removal reaches your doorstep. It takes us less than a day to tow a vehicle away. We have a great team of car wreckers which makes sure you face no inconvenience. The entire selling process takes place without any chaos or hassle. They will tow the vehicle away before you even know it! Therefore, taking our services is the right treatment for junk vehicles.

CASH ON THE SPOT

The benefits certainly do not end here. We often estimate the amount of cash that we will get for a junk vehicle. However, the time of payment is uncertain in most cases. With us, there are no such issues. You get instant cash on the spot. It takes us no time to pay in cash right after towing the vehicle. Moreover, we do not charge a penny for any of the services. All these services are absolutely free. In fact, we also manage the paperwork for our customers.
Besides amazing cash offers, you also get to enjoy our free services. We make sure to give everybody the best customer experience. You get to sell your car away in no time and get instant cash. Also, all this happens for free! If you are finally willing to give up on a junk vehicle, call us today!