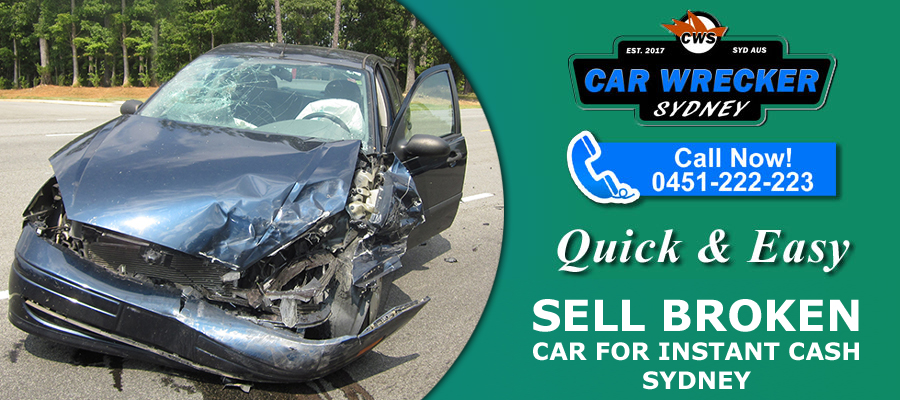 What if your vehicle is broken or become unroadworthy? Should you sell it or just let them lay in your backyard? The answer is that you should sell it as soon as possible otherwise it will not pollute the environment but also individuals. Plus, it occupies valuable space on your property. Sydney Car Wrecker provides you instant top cash up to $13000 on the same day of removals. Our cash for a car professional system will help you to get rid of it in a few hours. Get Instant cash for broken car Sydney today!!
All Makes, Models, or Age Irrespective of Any Condition
You can sell any model or make to us such as Kia, Audi, Ford, Isuzu, Hyundai, Mazda, Jeep, Suzuki, Mercedes, Holden, Toyota, Mitsubishi, Volvo, Acura, BMW and so on…
We would happy to offer you the top desirable cash right in your hand. Call us at 0451222223 and disclose all details of your vehicle such as make, model, odometer reading, and mileage covered up. You will love our free car removals, instant top cash, free online quotes, and many more. It's time to say goodbye to promotional & selling expenses and just connect with our team.
Cash for broken car Sydney Buys for all Conditions–
Broken Vehicles
Technical Faulty
Accidental or Damaged
Scrap
Used or Second-hand Cars
Wrecked Cars
Fire damaged cars
Insurance Written off Vehicles
Free Broken Car Removals Sydney Wide
The team of our company come to your location anywhere in Sydney and offer you upfront cash on the spot. For a fair & accurate cash quote, you need to be honest with all details of your broken vehicle. Let's talk to our experts for free towing services!! But before reaching our team, make sure you have a collect driving license for ownership verifications. Just follow our three simple steps such as-
Get Free Quotes-
Fill out our online form on our website and let that submit to us. We'll then make a call with you for further discussion and offer you a cash quote on the spot.
Make an Appointment-
If you like the above free quote then, make an appointment with us for scheduling broken car removals Sydney wide. In case of an emergency, you can re-schedule the towing or removals.
Get Paid-
Getting cash the same-day is the last step of our company and you will be on cloud nine. That's all every car owner wants for vehicles!! Ready to avail cash for Cars? Contact us now!!
Major Benefits of Dealing With us-
Green Car Recyclers in Sydney
Free Car Removals
Get Top Dollars on Same Day
Sell Your Registered or Unregistered
All Makes, Models or Age
Used Auto Parts Supplier
Skilled Team of Professionals
All Conditions Are Invited
Got a Question? Call us Today!!
Broken Vehicles is nothing more than a junk piece of scrap. Therefore, it's better to get yourself from such useless or immobile cars. The team of Sydney car wrecker will make your whole process a piece of cake. Let's ask your queries first and then schedule useless or scrap car removals in Sydney.