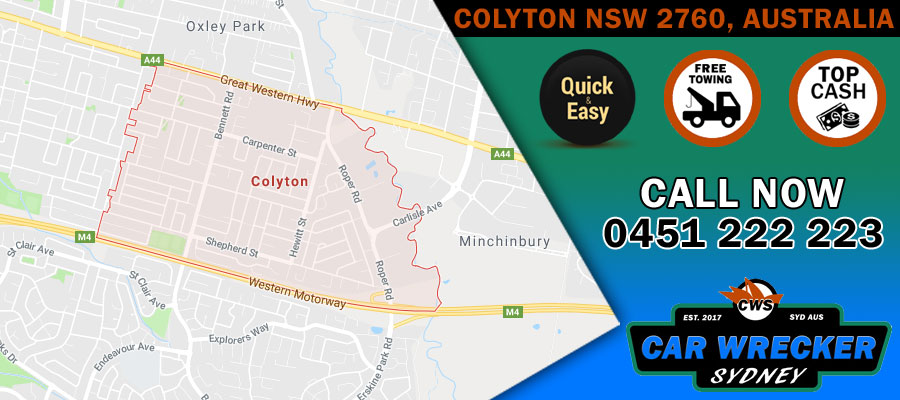 Auto Wrecker in Colyton NSW 2760, Australia
Are you tired of frequent repairs cost? If your car is giving a tough time, it is time to get rid of it. Most people dump their junk cars in the garage. People also tend to leave these vehicles out in the open. However, we do not realize the harm it can cause to the environment. These scrap vehicles are hazardous to the surroundings. They emit fuels and gases that result in degradation of the environment. Therefore, selling these vehicles is the right thing to do. There are various ways of selling a scrap car. However, one must know about the most profitable one.
Colyton Car Wreckers
People either sell their cars personally or through a car dealer. Selling a vehicle personally might get heavy on the pockets. You will have to shell out some bucks for advertisements. Moreover, car washes and minor repairs also cost a little. Similarly, car dealers charge their own commission. These extra expenses might leave you at a loss. Therefore we bring to you the best way to sell a junk vehicle. You can get rid of a scrap car & Trucks within a day! Also, you do not have to spend a single penny.
Sell Your Car Colyton
Our cash for Car Company offers the best cash for junk cars. We buy all kinds of cars and other scrap vehicles. Whether it is a well-maintained car or a complete wreck, we happily pay cash for it. We are one of the best car removals in Sydney. Your car can be of any brand, model or make. We have the best cash offers for all vehicles. Our prices are fair and competitive. Hence we provide our customers with the best services.
Besides top cash, we also give you free services. Our towing service is absolutely free. We give same-day car removal without charging a penny. Moreover, there is no hidden fee or other service charges. Our team believes in making it the best customer experience for you. Hence we make sure that we serve our customers at our best.
If you're wondering how to sell a junk car, here is what you have to do:
CONTACT US: All you need to do is make a call. We give a free quote considering the brand, make, year and model of the vehicle. Make sure you give us the correct information. An accurate description will help us set a higher quote. You can also complete this procedure online. An online form is available on our website for web quotation. We respond to you in less than a few hours.
CAR REMOVAL: If you are happy with the offer, our car wreckers reach out to you within 24 hours. Our team will be at your service sooner than you expect. They tow your car away on the very same day. Our experienced team makes sure that you do not face any inconvenience during the selling process. We assure you the best customer experience. Hence you will never regret choosing us.
CASH ON THE SPOT: Yes, you get instant cash on the spot. We pay our customers in cash as soon as we tow the car away. There are no payment delays at all. Everything happens quickly and effortlessly! If you're looking out to make instant money, we are right here for it.
In addition to all these services, we also manage the paperwork for you. In fact, we help our customers with the best of our abilities. All these services do not cost a penny. We do not charge anything for all the services that we provide. You can make instant cash out of a junk car without any chaos.
Cash For Cars in Colyton NSW 2760, Australia
We buy junk cars and further use them for reselling. However, some junk cars are too damaged to be resold. In such cases, we recycle the auto parts. With the help of latest technology, the auto parts are remanufactured for sale. This process takes place in an eco-friendly manner. Therefore, we also contribute to the environment and its betterment. These auto parts are great in quality and also come with warranties. They are way cheaper than new auto parts.
If you want to sell a junk car without any hassle, we are just a phone call away!
Related Nearest Suburbs: