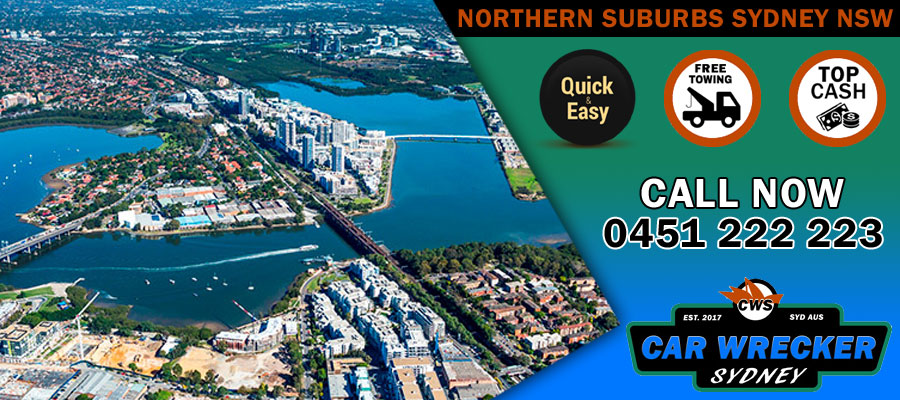 Cash For Cars In Northern Suburbs Sydney NSW
Do you own a junk vehicle? You can sell you're a junk car for cash even if it is not operational. People often dump their junk cars in the garage. They may also leave these scrap vehicles out in the open. However, we fail to realize that junk cars are harmful for the environment. Since these junk vehicles emit harmful fuels and gases, they may degrade the environment. If you want to get rid of a junk vehicle we have the best solution.
People know various methods of selling junk cars. You can sell a vehicle personally. However, it might require some patience and money. Advertisements can be slightly heavy on the pockets. Moreover, you also have to get some minor fixes in the car before selling it. Similarly, car dealers also charge their commission. One might stay at a loss while making such deals. Therefore we bring to you the best cash offers for junk cars.
Our cash for car company offers top cash for all kinds of junk cars. Trucks, SUVs, Utes, 4WDs or cars, we buy it all! The car can be new, well-maintained, junk, wrecked or even accidental. We give the most competitive prices for all kinds of cars. In addition to great cash deals, we provide our customers with free services. You do not have to spend a penny to sell a junk vehicle to us. All you need to do is make a call. We take care of everything else.
Our car removal company serves in all regions of Sydney. If you want to sell your car for cash in Northern suburbs, we are just a call away. We are a reputed car removal company. Considering the competition in the market, we offer the best price for junk cars. We realize the value of your vehicle and provide the best customer experience.
If you are wondering how to sell a junk car to us, here is what you have to do.
Call us and give us all the information about the vehicle. We give a free quote considering the brand, year, make, model and condition. In order to get a higher quote, make sure to give accurate information. You can also complete this procedure online. Online forms are available on our website. We get back to you in less than a few hours. Our helplines are available for 7 days a week. If you want to get instant cash for junk cars, give us a call today!
If you accept our price, we send our car wreckers within 24 hours. Yes, get rid of your car in less than a day! Our car wreckers reach out to you soon after the call. Hence this is the quickest way to get rid of a junk vehicle. Besides that, we also make sure to cause no inconvenience. The selling process happens in a hassle-free manner. In fact, our team also manages the paperwork for our customers beforehand. In this manner, it gets very convenient for one to sell a junk car.
In addition to all our services, we pay cash on the spot. The moment we close the deal, our car wreckers pay you in cash on the spot. There are no payment delays. We do as promised and provide you with instant money. Therefore, sell a junk car to us and let it all happen effortlessly!
Above all, these services are absolutely free! Our customers do not have to pay a penny. We do it all for free. The towing service costs nothing. Similarly, the paperwork arrangement comes with no service charge. We assure you zero service charges.
We buy junk cars and use them for reselling. However, some of these vehicles are not in an operational state. Auto parts from these cars are used for recycling. These recycled auto parts are sold to various car owners in the city. The recycling process takes place in an eco-friendly manner. With the help of latest technology, the auto parts get ready for resale. Hence we make sure that we contribute out bit to the environment.
These auto parts are not only great in quality but also come with a warranty. If you want to run your car for a longer period, you must buy the remanufactured car parts. They are as good as new ones and are comparatively inexpensive. However, for shorter durations, used auto parts are the best. They are way cheaper than new auto parts and work just as fine. If you do not want to give up on the car yet, purchase used or remanufactured auto parts at affordable prices.
If you want to sell a junk vehicle in no time and get instant cash for it, call us today! We have the best offer for you.