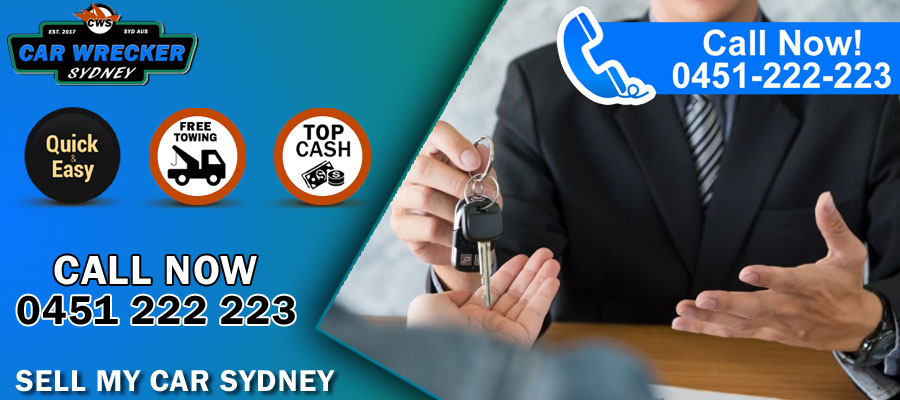 When Should You sell your car?
If your car is not able to cut down on repair costs yet, it is time to give it up. People often spend enough on car repairs to see no good result. Some cars are impossible to repair; hence, getting rid of them is the right option. Firstly, safety must be a priority for any car owner. The second reason is the effect of junk cars on the environment. The junk vehicles emit fuel and gases that can be dangerous for the surrounding area. They can pollute the water and soil around them. Therefore, selling a junk car away is the best way to get rid of it. That is why Car buyers Sydney is your best choice when you are looking for sell my car Sydney service.
However, one must be aware of the methods of selling a junk vehicle.
There are various ways in which one can sell a junk vehicle. However, looking for the best one is the key. You can personally sell a junk car or approach car dealers. While personally selling a car, there are some expenses that are important to make. One has to get minor repairs and a wash before selling a car to someone. Moreover, the advertisements also cost a little. Similarly, car dealers also charge a commission for selling the car. Both these methods require some investment of time and money.
How to sell your car?
Selling junk vehicles to a wrecking yard can be beneficial in endless ways! Our car wrecking company is widely popular for its cash for car Sydney services. You can sell a junk car in less than a day! We offer top cash for any kind of junk vehicle. We accept junk cars and other vehicles irrespective of their condition. It can be new, old, wrecked, burnt, or even accidental. We buy all cars no matter which brand, model or make.
Our car removal services make it super convenient for anyone to sell a junk vehicle.
We offer competitive and very fair prices to all our customers. You do not only get top cash but also get to sell a car instantly! All this happens in less than a day. Our car removal company has been in the business for a very long time. Therefore, we realize the worth of the car and offer the best.
Sell My Car Sydney
Are you wondering how to sell your car in Sydney? We are right here to make things easy for you. One can sell a junk vehicle to us effortlessly. It takes less than a day for us to tow the car away. Moreover, you get instant cash on the spot. We have an efficient team of car wreckers that is always happy to help you. Here is what you have to do to sell a junk car:
Contact Us To Sell Your Unwanted Cars

This is the first step in a very short procedure. You're just a call away from selling a junk vehicle for a handsome amount of cash. Give us a call and provide all the information about the vehicle. We offer a free quote considering the features and other aspects of the car. We decide a price mainly on the basis of make, model, condition, brand, and year of the vehicle. Hence make sure to give us precise details to get a higher quote. One can also complete this procedure online. All you need to do is fill a form and our team will respond in less than a few hours.

Car Towing

Once the seller is happy with our offer, we send the car wreckers within 24 hours. Our team will reach at your doorstep in less than a day! They tow the car away without causing any trouble or inconvenience. This procedure takes place very quickly. All you have to do is sit back and let it happen. We have an experienced team of car wreckers. They make sure to make the selling of a car the easiest task for our customers.

Car Buyers Sydney, We Pay Cash On The Spot.

If you want to sell a junk car and get instant cash, we're the right choice for you. We mean it when we mention instant money. Once we tow the car away, our car wreckers pay instant cash on the spot. We offer the best amount of cash for any kind of junk vehicle. Instead of letting a junk car sit in the garage, why not sell it and make instant money?
The benefits do not end here. We are not only kind to our customers but also to their pockets.
We do not charge a penny for any of the services. Our towing service is absolutely free. We offer same-day car removal without charging anything. In fact, we also provide paperwork to our customers. Our team takes care of all the legal formalities. Everything happens for free! You do not have to spend a single dollar to sell a junk vehicle. Sell your car to us and get instant cash without hassle or expenses. Additionally, we offer the following services:
Used Auto Parts Sydney
Car buyers Sydney buys junk cars and use them for reselling or recycling. Some junk vehicles are good enough to be resold. However, some vehicles are impossible to repair or for resale. We use these cars for recycling. The recycling process takes place in a very eco-friendly manner. With the help of latest technology, the auto parts are recycled for sale.
These auto parts are excellent in quality and also come with a warranty.
If you're not planning to sell your car anytime soon, these used or recycled auto parts can be a great option. They work as fine as new auto parts. They are also way cheaper in price.
However, if you have finally decided to get rid of a junk car, we are always at your service. All you need to do is call us and we manage the rest. For instant cash and quick services, sell your car to us in less than a day!