Sydney Car Wrecker offers Bankstown Wreckers services for individuals and businesses looking to dispose of their old or unwanted vehicles in an environmentally friendly way. With years of experience in the industry, Sydney Car Wrecker provides reliable and efficient car removal Bankstown services. We are wreckers Bankstown  which will give you the highest amount of cash for your car. Moreover, we will provide you with free car removal Bankstown location. With knowledgeable staff and out tools and equipment, we are able to wreck all make and models of cars in Bankstown.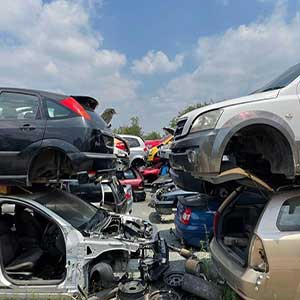 We are auto wreckers Bankstown that will pay top cash and wreck all models of cars. We are mainly wreckers of the following types of cars:
Mitsubishi Wreckers Bankstown
Commodore Wreckers Bankstown
Ford Wreckers Bankstown
Holden Wreckers Bankstown
Hyundai Wreckers Bankstown
Mercedes Wreckers Bankstown
Nissan Wreckers Bankstown
Or any other brand of car you may have, we will accept it.
Sydney Car Wrecker provides top cash for all types of cars, including old, damaged, and unwanted vehicles. Our team of experts will come to your location and tow away your car for free.
Contact us right now. We provide this service 24/7 and ensure that your car is disposed of in an environmentally friendly manner. Contact us now to schedule a pickup time that works for you. Please use the form on this page, give us a call at 0451 222 223, or send an email to info@sydneycarwrecker.com.au.
Cash For Cars Bankstown Offers Cash Up To $9,999 With Free Car Removal Bankstown
Our Cash For Cars Bankstown service is perfect for those who have an old or damaged car that they want to get rid of and earn some cash at the same time. With free car removal Bankstown, it's a hassle-free way to dispose of your unwanted vehicle. Our goal is to provide our customers with a convenient and eco-friendly solution for getting rid of their old or damaged cars, while also offering them fair cash payments for their vehicles. With us, customers can rest assured that their cars will be disposed of in an environmentally responsible manner, and that they will receive top dollar for their vehicles. We strive to make the process as easy and stress-free as possible, ensuring that our customers are satisfied with our services.
Contact Us
Our team is available 24/7 to answer any questions or concerns you may have. Don't hesitate to reach out to us for assistance. Please use the form on this page, give us a call at 0451 222 223, or send an email to info@sydneycarwrecker.com.au and we will get back to you with an honest quote ASAP!